THE BEST GYM IN LONDON SE1
There are so many gyms to choose from in South London. Choosing a gym is like finding a partner. It's not down to what they offer but mainly to what you are looking for.
Are you a swimmer? Do you love classes? Is the free weights area your second home?
Once you've figured out what your fitness goal and budget are, you're ready to go gym hunting.
Here is a list of the best gyms in London SE1 for every taste and budget. Every gym has been scored from 1 to 5 stars based on:
- Facilities (studios, pool, sauna, steam room)
- Equipment (resistance machines, free weights)
- Crowdedness (congestion of the gym floor in peak time)
- Membership cost
- Variety and number of classes
- Cleanliness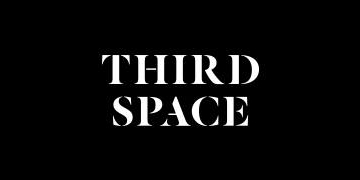 These are possibly the best facilities in South London. You can spend hours in this gym without getting bored. Top-of-the-line gym equipment, countless classes, pool, sauna, steam room and a fitness café that offers healthy meals, too, to finish off your visit.
Best gym in London SE1 for class lovers and off-peak time lifters.
All that glitters is not gold though. Considering the high price tag, you will find yourself struggling to find any machines available in peak time, never mind following a full training program. It can also be difficult to sign up to classes in peak time.
If you cannot be flexible with your training time, be ready to see the free weights area crowded, too.
Facilities *****
Equipment *****
Crowdedness *
Cost *
Classes *****
Cleanliness *****
Good facilities, large studios and pool, sauna, good equipment but a relatively small free weights area (although there is everything you need for a good workout).
There are plenty of classes offered every day.
Best gym in London SE1 for Londoners on the go, especially those that often travel all across London. The London Bridge gym membership will give you access to every Fitness First in the country.
The only downside can be a large crowd in peak time.
Facilities ****
Equipment ****
Crowdedness *
Cost ***
Classes *****
Cleanliness ***
Elephant and Castle
£76/month
Great facilities, great classes and great equipment. The gym features boxing rings (not a common feature in the area), functional fitness rigs, and resident DJs.
Best gym in London SE1 for young students and professionals looking to mix the party vibes to their daily workout. The loud music and laser lights will keep you on the gym floor for hours.
Keep in mind that signing up to the classes can be a challenge as they are very popular and always run at full capacity.
Facilities ****
Equipment *****
Crowdedness **
Cost ***
Classes ****
Cleanliness ****
This is probably the best-kept secret gym in South London. Good facilities, great gym equipment and free weights. Outdoor and indoor functional area space is also available. The gym features a sauna and sunbed to finish your workout in a complete relax.
Best gym in London SE1 for weightlifting - the uncongested free weights area makes it a training paradise for beginners and advance lifters.
Classes are easy to sign up to but there isn't as much variety as the gyms listed above.
Facilities ***
Equipment ****
Crowdedness *****
Cost ****
Classes *
Cleanliness ****
This gym is open 24 hours a day, 7 days a week and offers the lowest priced gym membership in the area. Time and money can no longer be an excuse to get fit.
The facilities in this club are basic but there are plenty of classes to choose from. Resistance machines and free weights area has everything your workout needs.
This is the best gym in London SE1 for night owls and everyone that wants to train without breaking the bank.
Be aware that the gym is rather busy even in the latest hours of the day.
Facilities **
Equipment ***
Crowdedness **
Classes ***
Cost *****
Cleanliness ***